Digital Nutrition Coaching App, Avatar Nutrition's goal of helping reverse the United States' obesity epidemic is well on track. It has 14,000 plus users signed up to its personalized diet plans. Users monitor their food intake with a variety of features including a simple scan through the nutrition coaching app, powered by Scandit's barcode solution.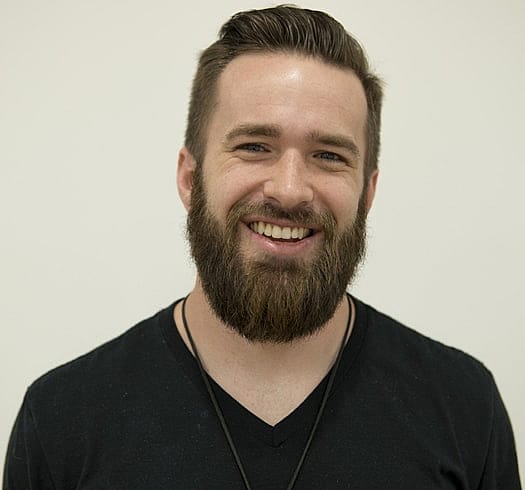 When we saw the test results from Scandit, we were struck by the speed at which it recognized barcodes. That it recognized barcodes in poor light quality or even crinkled on packaging was impressive.
Mark Springer, CEO, Avatar Nutrition
Challenge
US-based Avatar Nutrition (Avatar) provides an online nutritional tracking and coaching service. A subscription-based offering, it helps customers lose weight using scientifically-based algorithms that calculate the ideal amount of protein, fat and carbs for each person.
When Avatar Nutrition launched its online service in 2015, it referred users to independent food tracking apps. But soon realized these apps lacked flexibility and reliability.
Help users monitor diet with food tracking app
The company decided to build its own self-scanning function for use through an app, and via the Avatar Nutrition website. Avatar's scanning solution had to work quickly and efficiently in everyday situations, so that users could track their food intake by scanning barcodes:
Easily and accurately
On items at home and on-the-go
In sub-optimal conditions: low light, glare, awkward angles and damaged barcodes
All of these factors were critical to the success of the app and its adoption by customers.
Solution
Initially, Avatar experimented with open source scanning software. They soon realised that it didn't deliver the high-quality scanning performance they expected the first time, and decided to test alternatives, including Scandit's scanning software.
Rapid and reliable scanning – even on the go
The company was impressed with the speed, accuracy and reliability of Scandit's barcode scanner, even in poor lighting conditions or on crumpled packaging. They felt that unlike apps that frustrated subscribers in the past because they took too long to record products, subscribers were more likely to download the Scandit powered app and scan frequently, owing to its superior scanning performance.
Since Scandit's solution supports over 20,000 mobile device types and all major barcode symbologies, the app would work on diverse smartphone models used by Avatar's subscribers. Avatar chose to integrate Scandit's scanning engine with its smartphone app and web application.
Implementing Scandit's scanning technology was simple. Avatar also integrated Scandit's high-performance scanning into a web application, to enable easy scanning from its website through any smartphone, tablet and laptop. Says Mark, "Scandit's technology makes it easier for people to log what they've eaten, as it means you can just scan a barcode rather than search for or manually enter a product." Users can now accurately record the food or drink they'd consumed and make informed decisions about what to eat or drink.
Results
Great user experience slashes a load of weight
Avatar Nutrition subscribers can now quickly track the nutritional value of their food intake by scanning food packaging barcodes and entering quantities. The data is then used to track their progress against their weight goals – and make any necessary nutrition adjustments.
Adding the functionality for users to scan in food items helped grow Avatar Nutrition's user base and contributed to their success. Users of the online service have lost close to 2 million pounds in weight. So far:
Over 14,000 users regularly use the Scandit-powered digital nutrition app
70,000 scans have been recorded monthly on average
21,000 devices are registered to use the Avatar Nutrition app
Future plans: Refresh the app and further improve customer experience
Avatar Nutrition is refreshing its native mobile app to give users a frictionless experience. Manufacturer-imposed limitations and the way the Avatar Nutrition designed the app had been causing niggles for some users.
The refresh, using Scandit's software, will serve to streamline the process.