Creating Differentiation Through Better Customer Experiences
Unpredictable passenger volumes, and the cautious return of business travelers, mean air travel companies are shifting their focus to optimizing operations for leisure passengers.
Scandit Smart Data Capture on smart devices helps deliver more personalized and efficient services on the ground.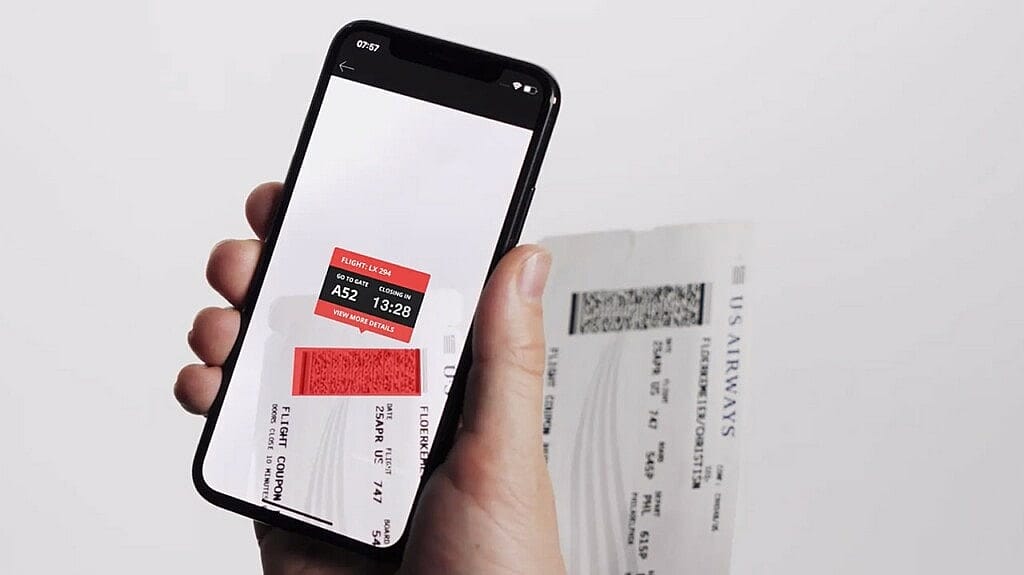 Personalized and Hassle-Free Transit Through Airports
Winning the hearts and minds of leisure travelers is the key to air travel recovery. But to do so, operators must offer unrivaled experiences.
Equipping employees with smart devices powered with the Scandit Smart Data Capture platform enables agents to surpass customer expectations by:
Offering hassle-free mobile passenger and baggage check-in – even with oversized luggage at the gate.
Resolving queries on-the-spot, sharing real-time flight information simply by scanning boarding passes.
Providing personalized services, including upgrades and seat changes, with a quick scan of their passport or boarding pass.
Scale Operations while Lowering Costs
Unpredictable passenger volumes require scalable ground crew operations.
Equipping mobile agents with multi-functional Scandit-powered smart devices saves up to 50% the TCO (total cost of ownership) of expensive fixed dedicated scanners. Agents can:
Check-in and board passengers on-the-go, eliminating queues and waits
Resolve customer inquiries faster
Manage access to airport lounges
Locate lost luggage faster with Scandit MatrixScan
We're happy to help you
get started with Scandit
"Mobile devices serve our digital strategy to create more efficient processes. Our operating staff deliver superior customer service by scanning boarding passes, passports, luggage packages, and coupons with Scandit-powered mobile devices instead of traditional scanner devices."Sören Fredriksson, IT Project Manager, SAS.
Better Customer Experience, Lower Costs
Simple to implement, quick to deploy
We offer different options for how to add Scandit functionality to any enterprise architecture, for native apps and web apps, with or without the need for Integration.
Our software works on a variety of operating systems, frameworks and 3rd party systems.
Cost-effective and future-proof innovation
Ground staff will become more mobile and efficient. There is no need to invest in expensive fixed technology like podiums, PCs, scanners and monitors.
We provide a platform for innovations, like boosting efficiency with augmented reality which gives employees real-time data on-the-spot.